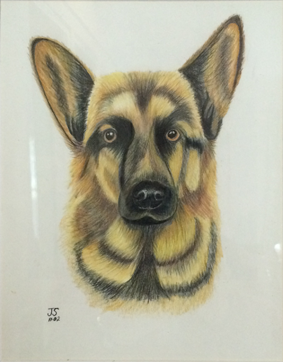 New Art - Coffee Lounge Latest Art click to view
Tea

Coffee

Hot Chocolate

Milk Shake

Soft Drinks

Cakes

Biscuits

Toast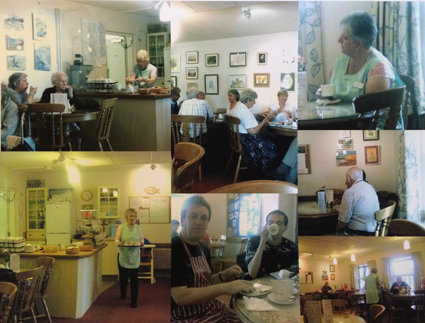 The Coffee Lounge provides the opportunity to sit and chat over a cup of tea, coffee, or whatever your taste, and if tempted a slice of homemade cake. The friendly environment is a life line for some of the Lounge's visitors, in some cases the only company regularly available to them. The volunteers provide a professional service, not disliking a chat themselves!
For others it's a practical solution in the middle of a shopping trip and with the new library outside of the entrance an opportunity to start a book that's just been borrowed.
Meet some of the team: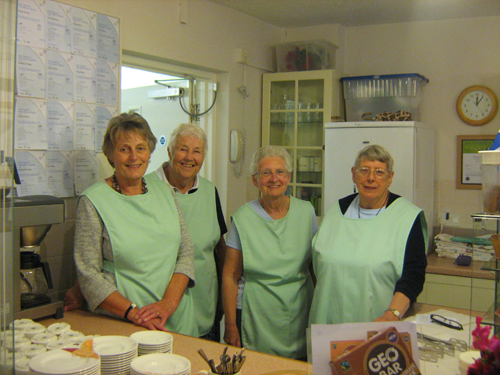 Coffee Lounge Info:
Managers: Kath Thomas / Marie Fisher / Shirley Hood: Contact number: 01305 852345
Open: 10.00 to 12.30 on Tuesday, Thursday, Friday and some Saturdays.
Who: The Coffee Lounge aims to offer a cup of coffee and cake and a listening ear to all who visit. We work in teams to provide the service and all volunteers are welcome.
Health and hygiene are always uppermost in our running of the Coffee Lounge. Individual Health and hygiene certificates are displayed inside the Coffee Lounge.
The Art Exhibition in the Coffee Lounge has been changed and currently features work by John Saunders and David Horsfall.  Below is a selection of that currently on display and a little about the artists. To see all of the pictures on display click here to go to the Photo Gallery.