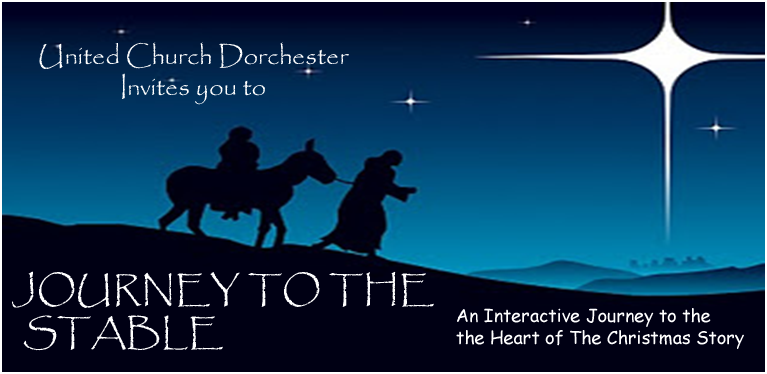 A time to reflect on the true meaning of Christmas
Sat 2nd Dec - 11am – 3pm
Wed 6th Dec - 11am – 3pm
Thurs 7th Dec - 11am – 3pm
Fri 8th Dec - 11am – 3pm
Sat 9th Dec - 11am – 3pm


Journey to the stable is an interactive experience helping to explain the true meaning of Christmas.  This is ideal for adults and children alike.  The journey takes 20 – 30 minutes.  There are seven stations focusing on a person or a part of the Christmas story with readings and reflections.  At each there is a small activity or object for you to take away, so you leave with a bag of reflections and goodies.  

In the busyness of all the Christmas shopping, writing the cards and icing the cake take a few minutes to be still and reflect on what Christmas is all about. Pop in any time during the above times.
Special arrangements can be made for group visits (Schools or any other Youth Group) during which it would be closed to the general public. Click here to contact Lynne for details/ group bookings.

An opportunity for adults and children to reflect, respond and take something away with them…