What's going on elsewhere?. 'What's Going On Elsewhere' will attempt to keep you abreast of current and forthcoming events within the wider community. We are often asked by other groups to publish events that maybe of interest to our members and other viewers of this site - If you wish anything to appear here Click to contact Web Editor or Web Master.
Coming Up: -
Thursday 16th June 7.30pm
Saltmine Theatre Company presents John Newton—Amazing Grace Ocean Room, Weymouth Pavilion. Tickets—£7.50
The powerful true story of how the captain of a slave ship transformed his life to become an Anglican priest and active supporter of the abolitionist movement.
Open Invitation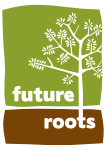 Future Roots at Whitfield
Future Roots at Whitfield, Dorchester has vacancies for retired men to take part in its Countrymen's Club. The Club provides a range of activities, outdoors in the Dorset countryside. It's especially for those wishing to remain active and involved in country life, whatever the challenges they might be facing as a result of ageing or poor health. For more information or a site visit contact Tony Armstrong on (tony @ futureroots.net) or 01305 251731. Click here or on the logo to visit the Future Roots Website