Every year The United Church Dorchester supports Operation Christmas Child, and 2013 will be no different. Supporting this cause is a fantastic way to both show God's love in action and share God's love in words.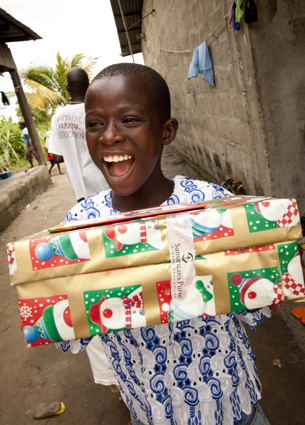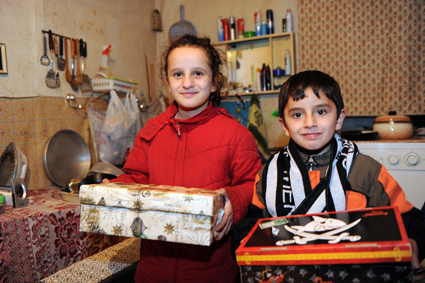 Last Christmas, a total of 977, 880 children from 15 countries across the world received a special shoebox gift thanks to the commitment of supporters and volunteers across the UK.
Along with the support of Milbourne School & Broadmayne Churches The United Church Dorchester achieved a fantastic total of 150 Shoeboxes!

Can we do even better this year??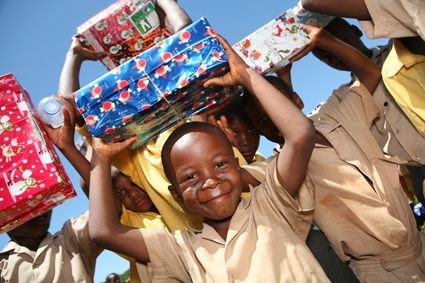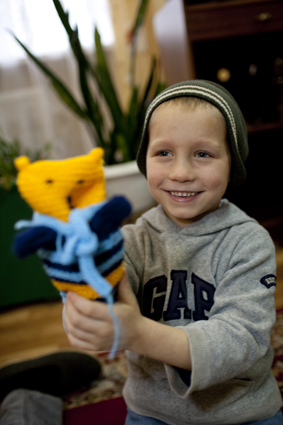 If you can't manage a shoebox, why not consider knitting?
 Find patterns for hats, gloves and toys on their website (click here).

ALL SHOEBOXES ARE DUE IN BY SUNDAY 17TH NOVEMBER.
They will be dedicated during the morning service, so please bring your box(es) along to this service.
If you have any questions or problems getting your box in then
Please CONTACT LYNNE ANTELL ON 07966 405780.
You can find out ALL about Operation Christmas Child by visiting their website www.operationchristmaschild.org.uk