We are delighted to present the new look website of The United Church Dorchester.
We would like to think that it provides more information than previously available and that it will continue as a work in progress. Like Rome it will not be built in a day, so please enjoy seeing and participating in its its development. 
So who is the big WE?
In short it is everyone within the wider family of The United Church Dorchester, in order that it is 'relevant', 'up to date', interesting' and 'serves a purpose' to name a few, it is essential that it becomes the default communication medium (even if other methods are used as well). The information for whatever the event, permanent, one off, service, adventure etc etc can only come from those directly involved with it, so please think of the website whatever you are doing. Even if you feel the target group are unlikely to look online we want to get the information up there.
So who is the small WE?
The web team - for want of a better title, just got bigger and is now  a 4 tier team.
Marion Cox - is our Wordsmith and Live Auditor  - As well as producing relevant material for the site, she will be scanning all the contents to maintain accuracy in spelling and grammar.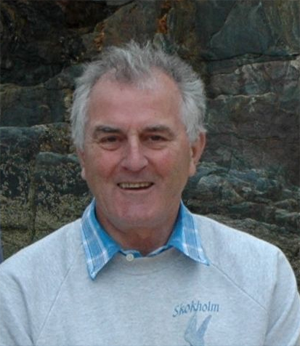 Colin Gannaway - is the Editor - he will look after the day to day update including new pages, features, news, diary entries etc. So Colin is the first port of call. His job will be made easier by not having to ask for information, but by having it pushed at him. When considering what to give Colin for inclusion on the web consider the following: -
The Event Name/Type (it may be a one off or repeating Diary Entry, a News item, or a whole Feature about something or someone)

Dates and Times if applicable

As much information as you would like to include (remember it's not like a printed news sheet where space is restricted, so try to write in a way that the reader is most comfortable reading, avoid abridged sentences - there is plenty of room)

A balance of words and images, a website comes alive with pictures, even more so if they are of people and relevant to the words

Please email Colin (see Contact Us) with your requirements, providing as much time as possible, If you can't email then speak with Colin about what you would like to achieve and provide him with the information.

Trevor Antell - is the Web Master - he will look after the structure of the site, manage the technical issues on the site and assist Colin with a bit of editing as well. To contact Trevor email him (see Contact Us). But Trevor not being an 'Expert' we have a fourth tier in the form of a: -
Professional Host - SMD Computers - They are hosting the site on their servers and providing the in-depth technical support, so if Trevor is unsure about something, he can seek support from them. They carried out the background work on initial set up and assisted Trevor in the production of the style/technical set up of the site. Should you wish to inform or ask anything of SMD computers please email This email address is being protected from spambots. You need JavaScript enabled to view it..
Position

Contact

Tel Number

email Address

Wordsmith

Marion Cox

 
see Contact Us

Web Editor

Colin Gannaway

 

see Contact Us

Web Master

Trevor Antell

07808 093354

see

Contact Us

Host

Tim O'Brien

 

This email address is being protected from spambots. You need JavaScript enabled to view it.