'Youth is like a fire
It crept forward.
A Spark at first
Growing into a flame
The brightening into a Blaze.'
 (Role of Youth in Nation's (India) Development)
Our Youth and Family groups cover a range of children, young people, families and those working and integrating with them. Click on the links below or in the drop down menu to access details of each group. 
 News: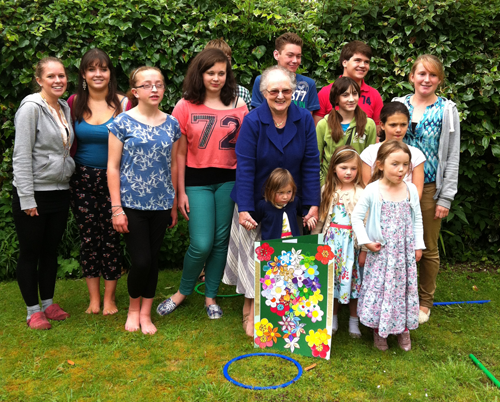 The 'Youth and Family' family come together for the end of term party and to present gifts to Kath Thomas on her and Lloyd celebrating their Golden Wedding Anniversary.